Is product marketing the most important marketing discipline, and are you doing it correctly? The Ascent digs into the importance of product marketing and best practices for success.
You've got a product. You want to sell it. Marketing generates sales. Bada-bing, bada-boom, product marketing is for you. But what exactly is product marketing? How is it different from "normal" marketing? Does it require a unique marketing process?
There is no one right answer to these questions. Product marketing is tough to define because it bends and shifts to the unique needs of individual practitioners, their products, and their overall business goals.
Continue reading to learn more about product marketing and to see a few different answers to the questions above. You'll gain a better understanding of how to implement and optimize your product marketing strategy in concert with your larger marketing and branding plan.
Overview: What is product marketing?
Product marketing hones in on essential functions of marketing to strike a balance between product users and product positioning. It's much more than just product-oriented marketing because it thrusts the consumer equally into the equation.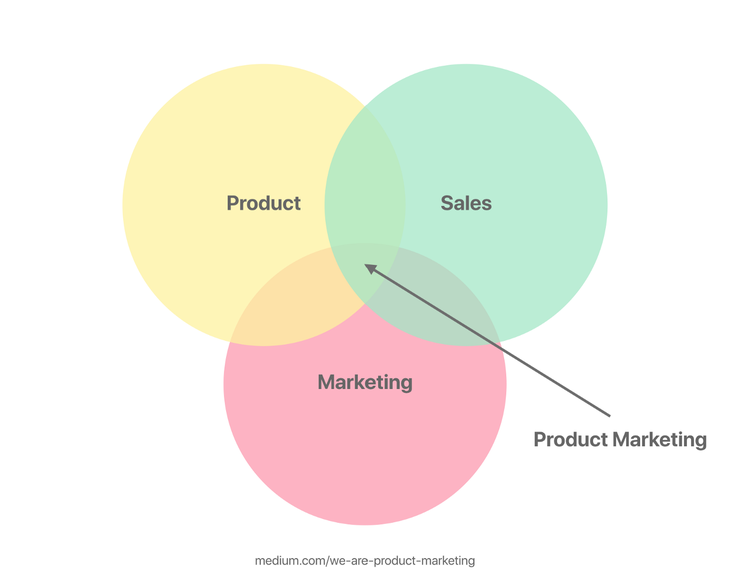 Product marketer deliverables include buyer personas, product position statements across relevant industries, market research and competitor analysis, and sales enablement assets.
Product marketers work closely with product managers, engineers, and other operations coworkers on the product development process for new products.
They coordinate with conventional marketers to plan and implement product launch strategies to maximize initial exposure to target consumers and to monitor product reception and results.
Product marketing vs. conventional marketing: What's the difference?
Product marketing and conventional marketing are vastly different. Each has its own set of goals, strategies, and core competencies as well as specialized marketing tools.
Conventional marketing is designed to drive conversions, acquire leads, and generate sales. It relies on CRM software and other customer engagement platforms to manage contacts and deliver communications across channels.
Product marketing focuses on the product life cycle and new product pipelines to generate interest and identify existing consumer demand. It focuses on marketing products or services over the brand and ensures sales enablement materials equip sales teams to close deals.
It relies on project management, social listening, industry research, and other tools not always associated with marketing.
Product marketers may enlist conventional marketing teams or their tools to help with marketing a new product or service launch. And conventional marketers will constantly collaborate with product marketers to better understand positioning and long-term product strategies.
Each works individually and also combines to shine the best light on the company, brand, and products to existing and new customers.
5 steps of product marketing for your small business
Not all small businesses require product marketing. And even for those that do, not all have the conventional marketing foundation required to pivot to product marketing. But once you're ready to implement a product marketing approach, there are some common steps to take.
Step 1: In-depth consumer and market research
The first step for product marketers is to conduct a deep dive on their respective space. The goal is to understand:
Similar products in the space and their unique positioning
The nature of the companies making competitive products
Consumer pain points that the product overcomes
Competitive analysis is an easy way to describe the first goal of in-depth research. This should really just be a hard look at the individual products in your space, how they compare to each other as well as to your product, and how they're being positioned to consumers.
The second goal of research is understanding the actual companies behind the products you'll be competing with. This research helps you understand how mature the space is, how many resources you'll be competing against, and how the competing products fit into a company's larger portfolio.
The final goal of research is to understand the customer pain points that your product solves for. It's critical to understand primary and secondary personas that are interested in the product. And uncovering the actual pain points and how the product uniquely solves them is critical.
On the importance of this, Henry Ford famously said that if he did as his customers initially wished, he would have created a faster horse rather than revolutionizing personal transportation.
Step 2: Shape product positioning and messaging
Product marketers are tasked with contextualizing their research into meaningful product positioning and messaging. This contextualization balances creativity in wordsmithing messaging and positioning with the reality of the product, space, and consumer pain points.
Product positioning is essential for differentiating yourself from competitors as well as resonating with personas and adjacent consumer targets. Crafting this messaging requires enough detail in drilling down to specific consumer segments while also remaining high-level enough to appeal to a broader audience.
Many product marketers will create different position statements that appeal to different personas. These are essentially product marketing campaigns designed to represent the product accurately but in a detailed, specific context for target consumer segments.
The messaging also needs to resonate across the organization so that everyone in the company can get behind it.
Step 3: Create go-to-market strategy
The go-to-market strategy is the culmination of research, messaging, and strategic plan for most effectively bringing the product to the masses.
The go-to-market strategy defines the channels, audiences, and other components that traditional marketing teams need to assist with. It also solidifies the branding and creative components that will be used in sales and marketing collateral.
The go-to-market strategy identifies which personas will be targeted, the assets they'll be targeted with, the goal of these engagements, and then how to move on to new personas.
There may be multiple marketing campaigns built into each go-to-market strategy for one persona, each persona may get one campaign to start, or a single high-level campaign will work across multiple personas.
The go-to-market strategy is all about results. It's critical to set engagement, adoption, and other relevant goals for the individual campaign and holistic product strategy.
Step 4: Brief sales and marketing
Once a go-to-market strategy is created, all sales and marketing team members need to be looped in. Your go-to-market strategy and product launch must be a unified front. This will maximize impact and enable anyone on your frontlines to speak to the benefits of the new product.
Product marketers need to ensure sales leaders and their teams have all the collateral necessary to speak to the new product. This includes sales sheets, pitch decks, product videos, and whatever other creative assets will be helpful in highlighting the product.
Writers and designers from traditional marketers will often jump in to offer creative support. And the entire marketing team will also need to be briefed on the go-to-market strategy.
Digital managers, social media coordinators, email marketers, advertisers, and other channel operators need to know about the product to be able to best promote it across their channel.
Step 5: Launch product and monitor performance
After supporting teams are briefed and ready to go, the product marketing plan can be launched and the product set live.
This can mean hundreds of different things depending on the nature of the product. It could be a shirt or other textile going up on your e-commerce site. It could be a new app hitting the app store. It could be an expanding consulting and service offering for a new market.
The product marketer must lead sales and marketing through the launch, knowing when to stick to the script and when to pivot in order to maximize the launch effectiveness. Performance monitoring is essential to tracking consumer response to the product, ensuring it's targeting the right audiences with the best possible messaging.
Product marketing examples
Lasting brands most often succeed at product marketing. They create, launch, and update desired products that elicit desire and advocacy from consumers.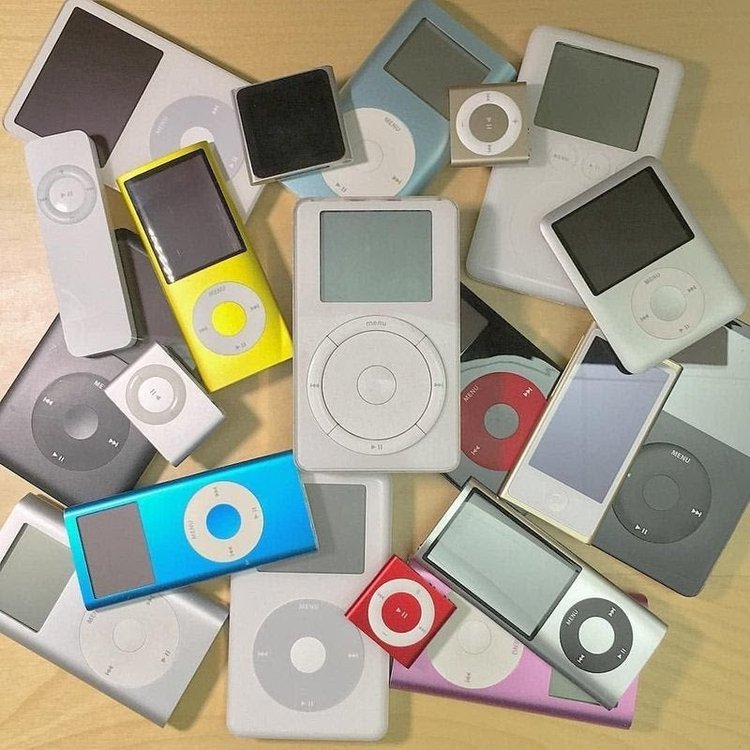 Here are a few examples of successful product marketing for you to learn from and emulate.
1. Apple iPod
Apple is the first company that comes to mind for stalwart product marketers. And no product is more iconic for a millennial music lover than the Apple iPod. The iPod was launched at the peak of portable CD players.
It wasn't the first MP3 player to the space, which allowed Apple to address common shortcomings and pain points for CD and early MP3 players.
Apple's product marketing launch strategy initially focused on hardcore Apple advocates and tech-savvy music lovers.This key persona provided a profitable landing spot for the launch and also generated a ton of buzz for the product throughout other personas.
The famous product is now technically defunct, but in actuality, the company was able to pivot the music player to solve an even greater consumer paint point. The result of that most successful pivot is the iPhone. It pays to listen to consumers and keep innovating.
2. MailChimp
MailChimp is a widely popular email marketing solution that's grown into an all-in-one marketing automation platform. As a business-to-business platform, its product marketing naturally highlights operational efficiencies and capabilities that help marketers do more with less.
MailChimp is dedicated to a clean, crisp product aesthetic that clearly and concisely engages its users and audiences. Its product marketing is not based on all the cool, constantly evolving features, though.
It's entirely focused on describing the product from the user's perspective, highlighting the pain points it empowers users to overcome.
This positioning is essential for B2B products. It's a subtle twist from consumer marketing, but it's an important one to help potential customers fully understand the benefits of the solution.
3. AirBnB
AirBnB is our final example of a stellar product marketing practitioner. It's carved out an intangible product for consumers that consists of excitement, adventure, comfort, and security.
Its tangible product is an app and an owner's property. The app is easy to use, but the technology isn't super innovative.
The homes are great alternatives to hotels, but they have their own drawbacks. But the combination of both as promoted through AirBnB's product marketing strategy is so much greater than the sum of these parts.
It may seem risky to create and market an intangible product, but it's required if you're carving out an innovative new product or space. And as long as the product is rooted in pain points, it will provide value for your target personas.
Product marketing is the scout of the marketing world
Product marketing requires a harmony of disciplined research and innovative agility. Product strategies, launches, and campaigns are all beholden to the consumer. This requires product marketers to keep a constant pulse on consumer behavior and sentiment in order to properly adjust the product positioning.
It's important that product marketers speak the marketing language, but even more important is the ability to research and contextualize slight differences in messaging to engage and delight targeted consumers.
Expert-picked business credit cards with rich rewards and perks
Cash back, travel rewards, 0% intro APR financing: all of these can be great credit card perks for business owners. But how do you find the right business credit card for you? There are tons of offers on the market today, and sifting through them to find the right one can be a big hassle. So we've done the hard work for you.